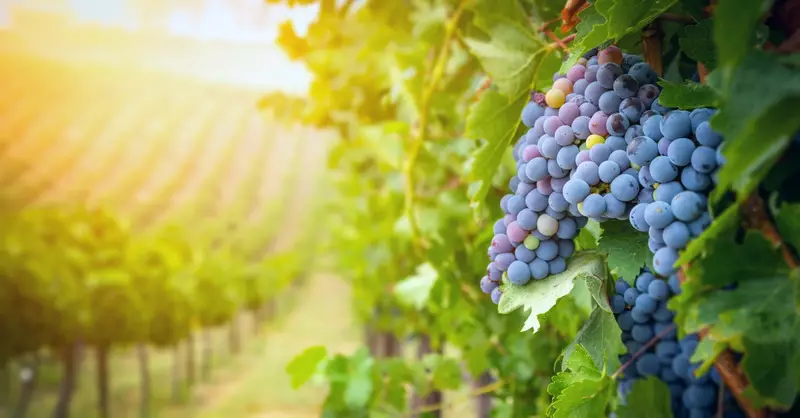 I am the True Vine. ~ John 15
Highlight – John 15 :1-8
"I am the true vine, and My Father is the vinedresser. 2 Every branch in Me that does not bear fruit He takes away; and every branch that bears fruit He prunes, that it may bear more fruit. 3 You are already clean because of the word which I have spoken to you. 4 Abide in Me, and I in you. As the branch cannot bear fruit of itself, unless it abides in the vine, neither can you, unless you abide in Me. 5 "I am the vine, you are the branches. He who abides in Me, and I in him, bears much fruit; for without Me you can do nothing. 6 If anyone does not abide in Me, he is cast out as a branch and is withered; and they gather them and throw them into the fire, and they are burned. 7 If you abide in Me, and My words abide in you, you[b] will ask what you desire, and it shall be done for you. 8 By this My Father is glorified, that you bear much fruit; so you will be My disciples.
Explain
A truly beautiful passage describing our need to stay in a connected relationship with Jesus. Jesus calls himself the True Vine. In the Old Testament, Israel was compared to a Vine (Isaiah 5), but they were often unfaithful and ended up being cut off (but later to be grafted back in). Jesus is the True Vine – fully obedient, full of life. A branch can only bear fruit if stays rooted in and connected to the the Vine. The life source of the branch is found in the vine. The moment a branch is cut off from the Vine, it is in the process of dying. It will eventually become barren, lose it's fruit, and no longer produce fruit. The Vine gives the nutrients and sap into the branch in order to produce.
Jesus calls us to ABIDE in him, just as a branch abides – stays connected – to its Vine. Jesus is our source of life. We cannot become cut off from him or we will spiritually die out. He is our life. He gives us life, and his life produces His fruit in us and through us. So how do we bear fruit? It is not by trying to bear fruit, but by abiding in Jesus. Walking with Jesus, talking with Jesus, following and staying near to Jesus. Living in dependence upon Jesus. This is how we bear fruit in thee end. The believer who bears no fruit finds himself ultimately cut off from Jesus, for if we really know Jesus and walk with Him we will bear fruit. It is a by product of knowing Jesus. He will prune his branches not to harm us, but to coax even more fruit out of our lives. We glorify Jesus when we bear much fruit.
Apply:
I know that apart from Jesus I can do nothing. My main occupation is Nearness to Him. I must stay as close to Him as I can so that I can absorb all of His life and grace that is possible for me. So Jesus, come and fill me with the life of God. I know as a branch, I must stay rooted in Him, and trust him to bring forth fruit in my life. Bearing fruit is not about trying harder, but trusting more fully in the Son of God.
Respond:
Jesus, I want to bear fruit in your name. I want to live my life for your glory and let you shine through me. I trust you when your prune me, and I trust you to bring forth more fruit in my life in Jesus name. Amen.